SERVICES
Our Business Strategy
Go to BUSINESS DEVELOPMENT
BUSINESS DEVELOPMENT
We help our clients pursue opportunities for long-term growth from customers, markets and relationships. Our key metric is driving new leads into our client's pipeline and helping them convert there into successful sales.
Go to CAPITAL RAISINGS
CAPITAL RAISINGS
Independent strategic advice on capital and fund raising, Introduction of strategic investors and partners.
Go to NETWORKING EVENTS
NETWORKING EVENTS
Acute Capital hosts intimate investor breakfasts, lunches, dinners, cocktail receptions and working sessions, giving local investors and entrepreneurs a seat at the table with some of Africa's most high profile and forward thinking leaders and project sponsors.
About US
Acute Capital Partners is a business advisory services company. At Acute Capital Partners we pride ourselves in our ability to meet the needs of our clients locally, regionally and internationally, as well as our bespoke strength in pairing local equities with international investors.
Acute Capital believes that the implementation of its business strategy requires active management by a team with significant experience in private equity investing, business operations and corporate strategy as well as a high level of financial expertise.

Acute's approach to investing helps us recognize value or the potential for value where others cannot see it. This contrarian philosophy will deliver consistent and outstanding performance,because we seek to dedicate the right mix of capital, time, and management, and operational expertise, to make successful investments out of challenging situations.

* Frequent research of macro and micro developments in the selected markets. * In-depth understanding of various economic sectors and their growth potential. *¥ Application of rigorous off site and on site due diligence on targeted investments

Our investment model is one in which portfolio managers are also analysts. This concept of portfolio analysts making decisions on a team was recognised and adopted for its proven success in a few select firms that have been extremely successful from both an investment and business perspective.
OUR TEAM
One spirit, one team, one goal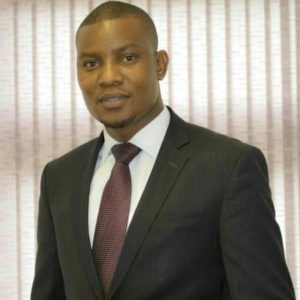 Mr. Elliot Moshoke
Founder and Chief Executive
Elliot Moshoke has 15 years of business advisory services experience. Moshoke's expertise is in real estate, financial services and corporate law . His dedication to what he does is what lead Acute to be what it is today.