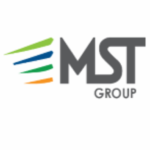 The MST Group is a social impact company, addressing social issues. We deliver healthcare, education and various tailor-made solutions through our fleet of repurposed, retrofitted vehicles. We focus on societal wellness, education and service delivery, partnering with governments and organizations.
MST Group innovative vehicles have in the past proven to be successful in several African countries including Nigeria, Burundi, Zambia, Zimbabwe and Namibia – now venturing into the Botswana Market. Our blended approach includes opening dedicated maintenance depots in respective countries and or training the local expertise. In doing so, MST empowers local citizens to deliver world-class services to previously inaccessible areas.
MST Group social impact solutions include, Mobile Schools Health, Mobile Health Clinics, Mobile Processing Solutions and Mobile Student Future. MST Group has recently partnered with Acute Capital Partners with Acute Capital holding a 50% stake in the MST Botswana Company to deliver these renounced world class solutions to the country citizens.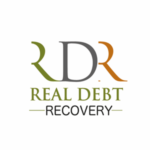 Real Debt Recovery is a professional financial services company that specializes in the recovery of distressed debt creating unique strategies for its clients in order to significantly deliver on their collection results.
At RDR we aim to build long-term relationships with our clients through our unsurpassed commitment to service excellence. Our aim is to become the leading agency in the industry countrywide. We apply our expertise and intellectual resources in formulating unique, customized solutions for our clients' debt recovery challenges. Intensive training programmes and supervised mentorships equip our staff with finely tuned negotiation skills essential to the debt recovery process. These skills combined with a highly performance driven team translate into our exceptional collection results.
We possess far-reaching legal functionality, for both high volume and high value matters, combined with advanced countywide tracing capability incorporating the use of field agents. These functions equip us to provide a complete debt recovery solution in respect of every type of debt.

The Hatches Hotels is a tourism project which is a 44 room hotel covering a total are of 4,819sq/m. The hotel is a three star facility as outlined in The Botswana Bureau of Standards Specifications for Hotel Accomodation.
The hotel proposed in The Kalahari Trans frontier Park (KTP) which is the major international tourist attraction in the area. Statistics from The Department of Wildlife and National Parks shows that between 2008 and 2010 the Botswana side of the protected area received an average of 6,449 tourists a year and an average increase of 6% each year during this time period.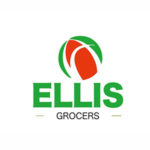 Ellis retail group is engaged in the wholesale distribution of consumer products throughout Botswana at affordable and competitive pricing structures.
The company has two segments; wholesale segment and retail segment. The wholesale segment offers retailers the ability to utilize manufacturer-and-company-sponsored sales and marketing programs, merchandising and product management services. Its retail segment has conventional, natural, gourmet and speciality food markets, mass and discount retailers, health food stores, among others. As of September 2018, Ellis retail group will operate a total of 14 grocery stores throughout Botswana.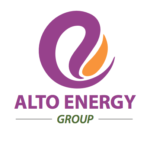 The Alto group has been set up for the purpose of importing and distributing refined petroleum products in Southern and West Africa, which include Gazoil, Jet A1, Unleaded Petrol, Heavy Fuel Oil, as well as crude oil and lubricants.  Alto Group and its subsidiaries import / transport refined products and crude through Durban in South Africa, and Beira in Mozambique.
Alto has permission for missioning and construction of a long term fuel storage and short term holding facility at Dumela Site in Francistown, Botswana. The facility will also be used by the Government of Botswana as well as the major oil companies to store petrol and diesel prior to delivering it to their customers. The storage facility will make it possible to increase Botswana's strategic buffer (5 days to 90 days).
Alto sources refined products directly from refineries in the International markets and this together with more cost effective rail imports will allow Alto to sell to its local distribution companies throughout Southern and West Africa. Alto has budgeted to import and distribute ~2.500 tsd.tons of products in 2018 with a target of more than 5 million tons p.a. of products by 2020.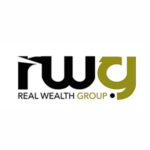 As a financial services entity it partners predominantly with employers, trade unions, including governments, parastatals and businesses to provide their employees with a range of financial services, including personal loans, mortgages, home-improvement loans, insurance offerings, telecommunications packages and small business loans. These partnerships will enable RWG to offer the above solutions to its client base at affordable rates while limiting its risk in doing so.
Real Wealth targets creditworthy employees below LSM 7 (Living Standard Measurement) standards, a sector that remains largely excluded from mainstream credit markets. Real Wealth, wholly owns two subsidiary companies Wisewallet (Pty) Ltd licensed in Botswana to conduct micro lending or short term micro loans, though operations have not yet been commenced and Boago Life Insurance Limited, which is awaiting approval of a life insurance to operate in the Botswana market.
 Plans are also underway to start seeking licensing in Zambia, Namibia and Swaziland. We intend to operate in at-least 5 countries in Africa and establish 120 branches through strategic partnerships and create about 1000 jobs by year 5 from the date of commencement of operations in Botswana. The core business of Real Wealth Group is currently financial services.